With four exhibitions the Museum of Applied Arts in Frankfurt reopened its doors in grand style in late April 2013. Among them, the exhibition 'Less but better: Design in Frankfurt, 1925-1985' traces the design history of the Rhine-Main region. Curator Klaus Klemp refers to a special 'design attitude' of Frankfurt, which is traditionally characterized by functionality and reduction. In the 'Frankfurt Room' the museum now gathered design objects that reflect this specific attitude. Classics of Dieter Rams, whose motto titles the exhibition, or Ferdinand Kramer are lined up next to early works of serien.lighting. Both 'Basis' and 'Lift' date back to Jean-Marc da Costa and Manfred Wolf's studies at the College of Design in Offenbach (HFG). The two design students were intensively occupied with the idea of ​​Bauhaus and the principle of 'form follows function'. After all, it is important to serien.lighting to emancipate itself from what has been done before. 'As designers, we want to create our own spaces. It is a challenge to develop a design aesthetic that cannot be categorized', says Manfred Wolf.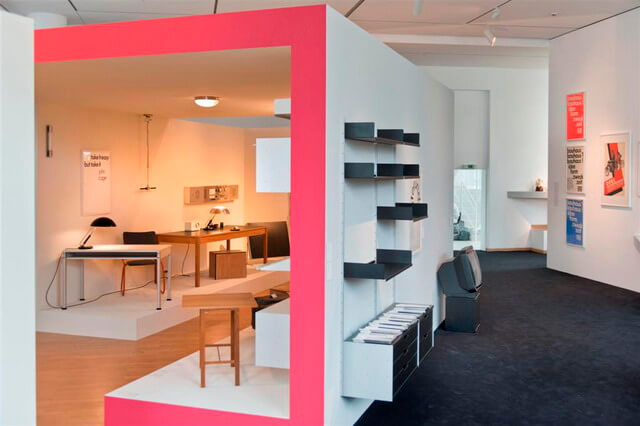 A room-in-a-room: The 'Frankfurt Room' at MAK
Luminaires as lighting solutions
Even when serien.lighting was still in its infancy, towards the end of the 80s, the students understood product design as a form of problem solving. Jean-Marc Da Costa is the son of a Portuguese architect and Manfred Wolf was already as a teenager involved in the metal goods factory of his grandfather and father. Therefore, the technical-industrial claim in the design of serien.lighting is not far-fetched. It was a new approach, to expose technical details instead of covering them with decorative elements. In its architectural design, the floor lamp 'Basis' from 1984 bears the signature of da Costa. A flat, square reflector on four aluminum legs makes for spacious ceiling lighting.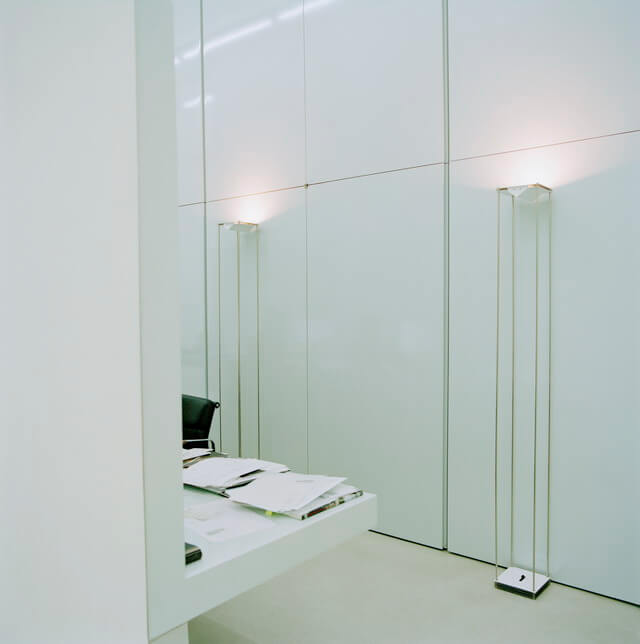 Minimalist, geometric lines and maximum luminous efficiency complement each other just as well in his design 'Lift' from 1983. A slidable upside-down 'T' accounts for either areal or punctual light, for example above a kitchen counter. 30 years later, technical sophistication and formal reduction still correspond to the design of serien.lighting.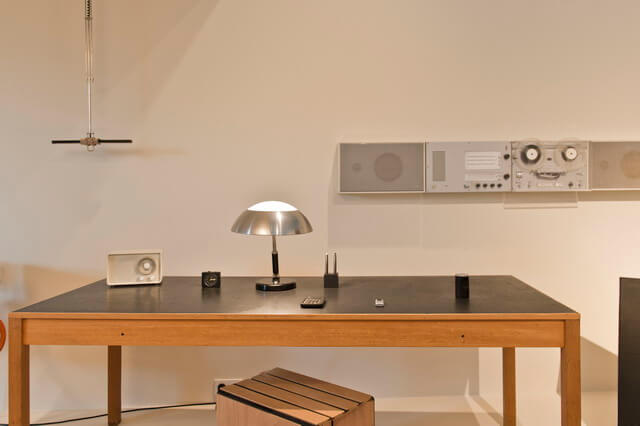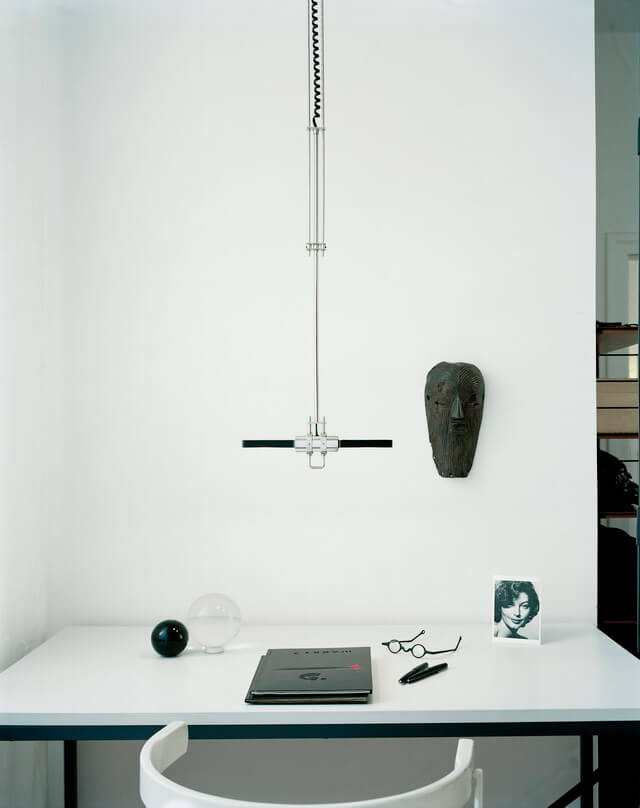 The father's factory, a brick building in Rodgau, houses the serien.lighting production until today. The metal working machines, which served for the production of the first prototypes, have now given way to a bright design office and an attached assembly department. 'Made in China' or intrusive self-promotion are not part of the corporate philosophy: 'serien.lighting is not a lifestyle brand. Our aim is to make quality products and not to sell a polished image', comments Manfred Wolf.
The problem-oriented development process of a lamp can last for multiple years. It includes various stages from the initial idea through intensive study of mechanisms, materials and manufacturing, to the final design. The results are quality products for everyday use – and never purely decorative objects. Short-lived design trends do not play a role – but neither is timelessness a desired criterion. Luminaries from serien.lighting can be understood as chronicles of their time and still have nothing to lose to their design significance over the years. This is exactly what shows impressively the 'Frankfurt room'.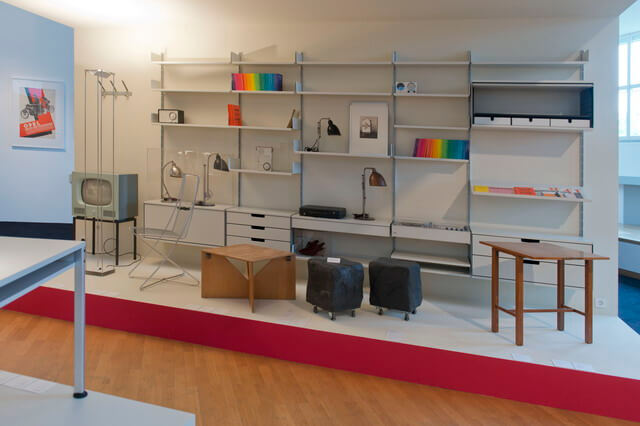 Serien.lighting is not only rooted in the Rhein-Main area because of its 30-year company history. Besides the use in offices, law firms and medical offices, eye-catching designs like 'zoom' or 'propeller' are part of the interior in many restaurants, hotels and clubs in and around Frankfurt. Whether it is breakfast at Walden, having coffee in Kunstvereincafé or dinner at Chez Ima or Margarete: serien.lighting luminaries convince through form, functionality and flexibility. The desire for the challenge to create the perfect lighting for any room regularly leads to exciting projects. Whether it is the illumination of Cologne's synagogue or the development of sustainable LED versions of the collection, serien.lighting continues to shape the design landscape.
The MAK Frankfurt shows regional deisgn classics in the exhibition 'Less, but better' until October 20th.