serien.lighting stellt für LUX gemeinsam mit digitalSTROM die von Yaacov Kaufman designte und mit LED-Leuchtmittel ausgestattete Officeleuchte JOB im Wert von ca. 750 Euro für ein Gewinnspiel zur Verfügung. In ihr integriert ist ein digitalSTROM-Chip, der die Leuchte mit anderen Geräten im Haus vernetzen und dadurch steuerbar machen kann.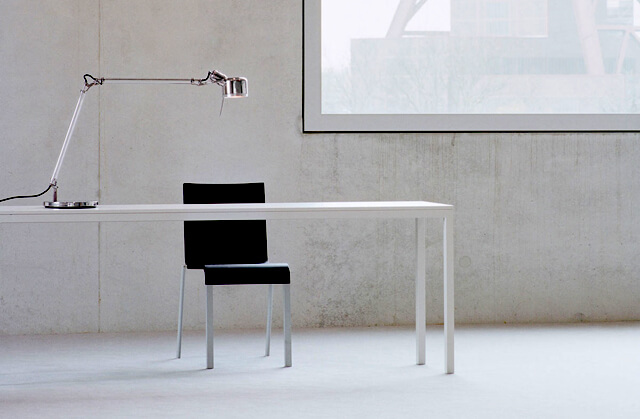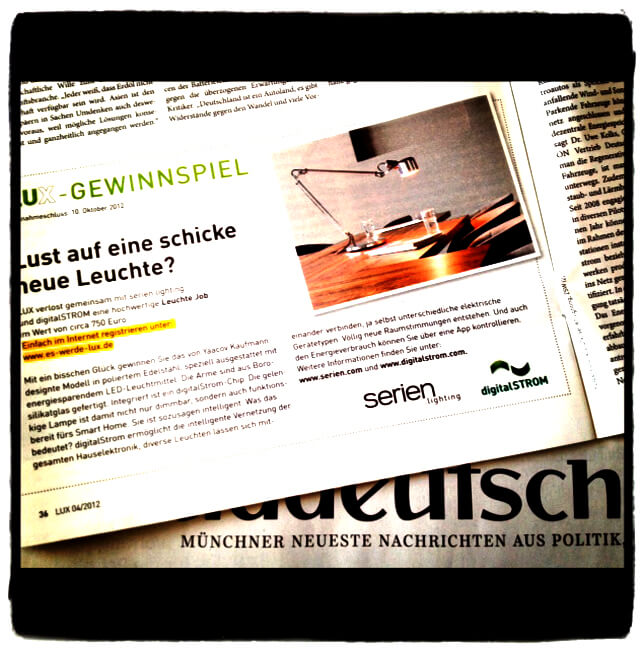 Zum Mitmachen einfach im Internet registrieren!
Lux – Competition
Fancy a smart new JOB?
For LUX, serien.lighting, together with digitalSTROM, is donating the office luminaire JOB for a competition. Designed by Yaacov Kaufman it features LED bulbs and is worth approx. EUR 750. It has an integrated digitalSTROM chip, which networks the luminaire with other household appliances, enabling them to be controlled as well. To enter, simply register on the LUX – homepage.